What is the BackPack Program?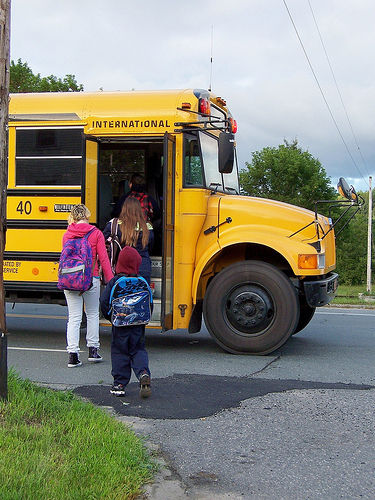 The mission of the BackPack Program is to help alleviate child hunger in America by providing children at risk of food insecurity with nutritious and easy to prepare food at times when other resources are not available, such as weekends. This is a national program in which we participate via the Regional Food Bank of Northeastern New York and Feeding America. A backpack full of child-friendly, shelf stable, easily consumed food is discreetly distributed on Friday afternoons to participating children.
Since it's inception in 2007 at our regional food bank, their BackPack Program has expanded to over 220 schools in 20 counties. Over 186,000 bags were distributed during the 2017-2018 school year, the equivalent of 1.1 million meals.
Cooperstown's BackPack Program will continue during COVID-19 school closure using the same model as our SUMMER BackPack PROGRAM.  All participating students received a notice in their last BackPack distribution. Please use the contact information given for BackPack Coordinator Kathy Chase, or leave her a message at the food pantry 607-547-8902 if you have questions.

The BackPack Program at Cooperstown Central Schools began in 2010. During the 2018-19 school year the Cooperstown BackPack program distributed over 1,151 backpacks containing over 11,855 pounds of food, the equivalent of 8,053 meals!  40 students are currently enrolled. We are one of several BackPack Programs in Otsego County, and due to our distance from the Regional Food Bank, use a different distribution model than those closer to Latham. Most programs are school based, and send volunteers to pick up weekly distributions. We receive monthly distributions as part of regular deliveries from our regional food bank. The school guidance staff determines which students are in need, and enrolls participants confidentially. On Thursday afternoons, food pantry volunteers review and prep the menu. The Leo Club at Cooperstown High School collects the empty backpacks, transports them to the food pantry, packs them, and returns them to school. Students pick up their backpacks from designated areas on their way home on Fridays after school. The average backpack weighs 10 pounds. The Cooperstown Food Pantry extends the backpack program into the summer months providing the children the option of a monthly box. The box contains meals that would equivalate to the amount of food they would receive during the weekends throughout the school year.
BackPack menus each week include:
~Egg card for a dozen eggs, every other week
~ 2 breakfast items (cereal,oatmeal,granola bars)
~ 3 entrees (mac & cheese, tuna fish, peanut butter and jelly, soup, canned pasta)
~ 2 100% juice boxes
~ Stewart's milk voucher card for 1 gallon of milk, every other week
~ 1 loaf of whole grain bread
~ fresh fruit
~ canned vegetables
~ 2 snacks (popcorn, cookies, pudding, etc)

What teachers and parents tell us:
~ A teacher writes :"My participating student has been growing academically for sure. I get a strong sense that he feels we are looking out for him. Thank you for allowing our school to participate in this program!"
~ A parent shares: "It helps when I don't have enough money to purchase the basics. Knowing we have food for the weekend is a blessing."
~ Teachers report that students who receive backpacks show increased attention and ability to focus during the school day.
~ Most students share their food with family members, indicating how important this program is to the entire household.
Program Funding
$190 funds one child for the school year/$220 funds one child for the school year and during our summer box program. 100% of donations to the Cooperstown BackPack Program are used for food distributed. Donations of any amount may be sent to the Regional Food Bank of Northeastern New York at 965 Albany Shaker Rd, Latham, NY 12110 with Cooperstown BackPack on the check's memo line, or the Cooperstown Food Pantry 25 Church St, Cooperstown, NY 13326 with BackPack on the memo line.
More information
124 families in the Cooperstown Central School District utilized our food pantry in 2019, of those, 55(44%) included children.
54% of all households that received food assistance from our food pantry in 2019 included children.
For more information about BackPack programs, including resources to help you start a program at your school, contact the Children's Program Manager at the Regional Food Bank at www.regionalfoodbank.net.
To enroll your child in the Cooperstown program, please contact the guidance staff at your child's school.