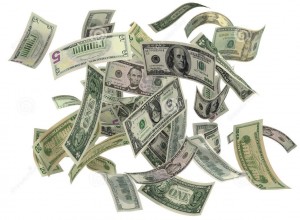 The Cooperstown Food Pantry exists due to the generous support of our community.
Donating money is the most efficient way to help. We can make your dollar go a long way!
Donate Dollars
Donations are tax deductible. Please make checks payable to the Cooperstown Food Pantry and mail to us at 25 Church St Cooperstown, NY 13326 or donate online using the Donate Button below.
As a member of Feeding America, the largest hunger relief organization in the country, 
we have access to a wide variety of products. About 80% of what we distribute we 
purchase through the Regional Food Bank of Northeastern New York, in Latham. 
Manufacturers, retailers, wholesalers and farmers donate both first quality food and 
personal care items, as well as discontinued product lines, overproduction and production 
flaws, mislabeling or shipping errors, cosmetic flaws, under-harvested or imperfect 
produce and code dated products. We purchase donated and salvage goods for 16 cents 
per pound. Other grocery items are offered at market wholesale prices. USDA products, 
which we also obtain via the regional food bank, are obtained at no charge.
Feeding 
America estimates that we purchase about $10 worth of items for every dollar that we 
spend as a member of our regional food bank. 
We accept contributions of all sizes on an ongoing basis, by mail with a check, and via drop off at the Food Pantry offices.  
Donate Food
Food drives of any size are always appreciated. Donations may be dropped off at the Food Pantry Monday through Friday between 10am and 4pm or Saturdays from 10am to 12pm. Please call ahead if you have a large donation.
Click Here to View Healthy Food Drive Ideas
Adopt-a-Program
Adopt-a-Program allows donors to give to the Regional Food Bank, but direct their dollars to specific feeding programs. To learn more call 518-786-3691 or go to  www.regionalfoodbank.net.
Donations made via this program need to coordinated by phone or email with the Regional Food Bank to ensure your donation is directed to The Cooperstown Food Pantry.
Fundraisers to Benefit the Cooperstown Food Pantry
We are the grateful recipients of several fundraisers held for our benefit every year.  While we do not sponsor events ourselves, we are happy to promote them on our website.  Please contact us for further details.
https://www.donationline.com/Resources/20-easy-fundraising-ideas-proven-to-work/
Share our information on social media
By simply sharing our information to your page helps us get the word out to so many about the work we are doing. Visit us on facebook https://www.facebook.com/CooperstownFoodPantry/  and share our information with your contacts. Get the word out!
Become a Cooperstown Food Pantry Volunteer 
To minimize transmission of COVID-19, at this time, for your safety,  we are slowly adding new volunteers, as volunteers are always needed. If you would like to join us, please contact the Food Pantry Director.  Volunteers are typically scheduled for 3-4 hour time shifts and are encouraged to spend time shadowing an experienced volunteer until they are comfortable working a regular shift.  For additional information, please see our Volunteer page.