IMPORTANT: Be on the lookout for information about matched donations in November and December!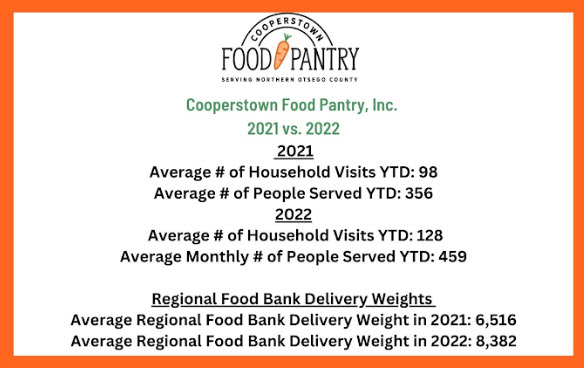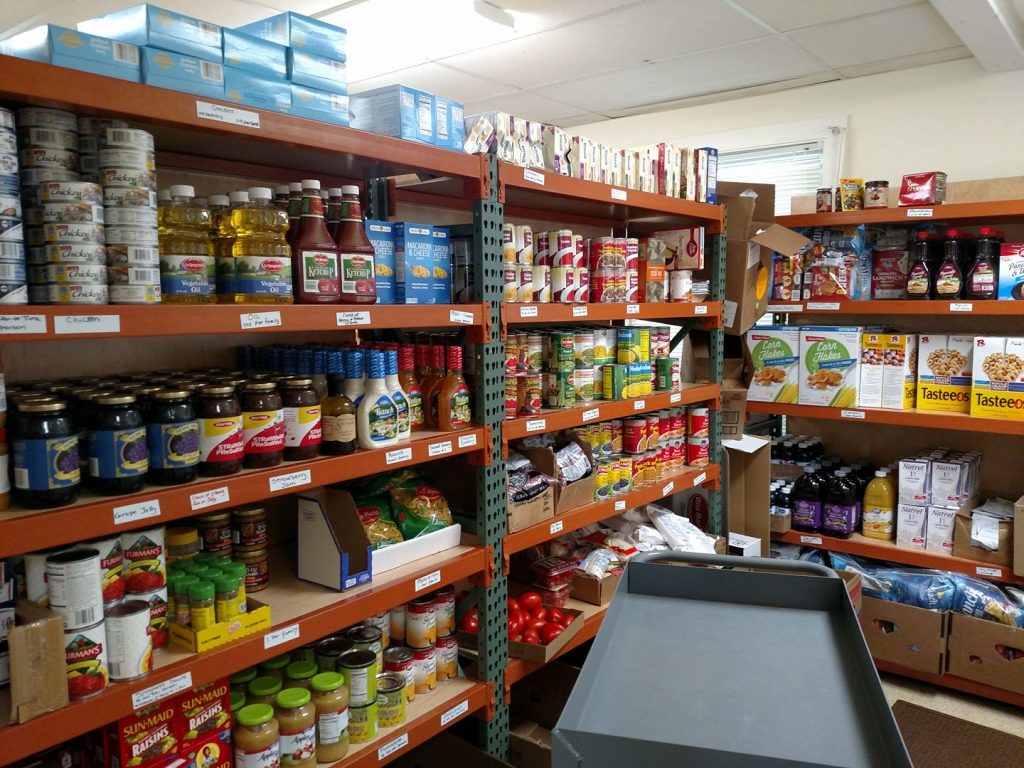 We understand that asking for help can be difficult. Please be assured that all information is kept confidential. 
All are welcome at the Cooperstown Food Pantry. 
Seeking assistance? Please call us at (607) 547-8902 or visit our Contact Us page.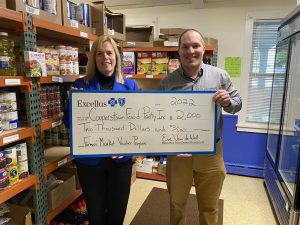 From WKTV, July 8, 2022 "COOPERSTOWN, N.Y. – The Cooperstown Food Pantry has received a $2,000 Community Health Award from Excellus BlueCross BlueShield to support
Read More »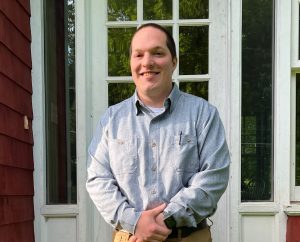 From The Daily Star, June 23, 2022 "The Cooperstown Food Pantry has a new executive director. According to a media release, Will Kleffner will manage
Read More »
Monday: 10 am-4 pm
Tuesday: 10 am-4 pm
Wednesday: 10 am-4 pm
Thursday: 1 pm-5 pm
Friday: 10 am-4 pm
Saturday: 10 am-12 pm
Sunday: Closed
Upcoming Holiday Closures
November 29, 2022: Temporary closure from 10 am-1 pm. Will reopen from 1 pm to 4 pm. 
Christmas Eve: December 24, 2022
New Year's Eve: December 31, 2022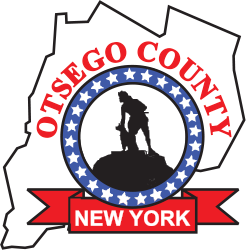 HEAP Home Programs & Services Home Energy Assistance Program. Overview. The Home Energy Assistance Program (HEAP) helps low-income people pay the cost of heating their
Read More »