Out of Area Food Pantry Resources are changing daily due to COVID-19.  Please contact before seeking assistance:

The Cooperstown Food Pantry serves northern Otsego County.  Persons living in southern Otsego County should seek assistance from the following food pantries and soup kitchens:
SALVATION ARMY FOOD PANTRY
25 River St, Oneonta
607-432 – 5960


M-F  9:30am-12pm/1pm-4pm



ST. MARY'S FOOD PANTRY
39 Walnut St, Oneonta
607-432-3920
M-F  11 am to 3pm
ST JAMES FOOD PANTRY
18 Elm St, Oneonta
607-432-1458
M-F  9 am to 2 pm
THE LORD'S TABLE
St. James Episcopal Church
18 Elm St, Oneonta
607-432-3558
Meals served M-F 4:30pm to 6:00pm, closed major holidays
SATURDAY'S BREAD
First Methodist Church
66 Chestnut St, Oneonta
607-432-4120
Meal served every Saturday 11 am to 1:00 pm
Click Here for a comprehensive list of resources from the Hunger Coalition of Otsego County 
2017 Parent Handy Book
A comprehensive, directory-style list of Community Resources in Otsego County, NY organized by topic.  Includes area resources for counseling, job skill development, emergency energy services, food and nutrition, crisis intervention, housing, legal services, special needs, medical, youth programs and transportation.
Click Here to View the Handy Book
Regional Food Bank of Northeastern New York

The Regional Food Bank has been helping to feed the poor and hungry in our communities since 1982. It is the only organization of its kind in northeastern New York. The Food Bank collects large donations of food from the food industry and distributes it to charitable agencies serving hungry and disadvantaged people in 23 counties. From Plattsburgh to Newburgh, in urban, rural, and suburban communities, the Food Bank provides over 25 million pounds of food a year to 1,000 agencies.
The mission of the Regional Food Bank is to alleviate hunger and prevent food waste.  We work toward this mission by ensuring that all products available for donation reach the Food Bank and are distributed judiciously to our member agencies; by practicing responsible stewardship; and by actively participating in the community to increase awareness of hunger and poverty.
Click Here for more information about the Regional Food Bank of Northeastern New York.
Feeding America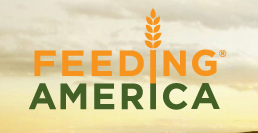 Feeding America is the nation's leading domestic hunger-relief charity. Our mission is to feed America's hungry through a nationwide network of member food banks and engage our country in the fight to end hunger.
Click Here for more information about Feeding America.
No Kid Hungry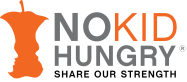 The No Kid Hungry campaign connects kids in need with nutritious food and teaches their families how to cook healthy, affordable meals. The campaign also engages the public to make ending childhood hunger a national priority.
Click Here to learn more about No Kid Hungry and their programs.
Helpful Links
HEAP:  Home Programs & Services Home Energy Assistance Program. Overview. The Home Energy Assistance Program (HEAP) helps low-income people pay the cost of heating their homes. If you are eligible, you may receive one regular HEAP benefit per program year and could also be eligible for emergency HEAP benefits if you are in danger of running out of fuel or having your utility service shut off. Click here for more information HEAP (Home Energy Assistance Program)
WIC:  is available to low to moderate income pregnant women, recently delivered women, breastfeeding women, infants, and children up to age 5 who are at nutrition risk. Fathers can also bring their children to apply for WIC. You may apply for WIC if you are working or unemployed. Click here for more information WIC (Women, Infants, and Children)
DEPARTMENT OF SOCIAL SERVICES: The mission of Otsego County Department of Social Services is to assist and protect vulnerable individuals in our community by promoting safety, healthy families and enhanced economic stability. We provide services the following services: 
– Medicaid
– Public Assistance
– Food Stamps
– Employment Services
– Home Energy Assistance Program (HEAP)
– Child Care Subsidy
– Adult Protection
– Resource Recovery
Click here for more information about services at Otsego County Department of Social Services
Click here for more information regarding financial nutrition assistance and summer feeding programs SNAP (Supplemental Nutrition Assistance Program)
Click here for more information about SENIOR HUNGER and to find assistance in our area Otsego County Office of the Aging